Tommy Swift – Movie Critic Interviews
Wednesday, July 8, 2009 at 8:45 pm
This week's guest on Critical Juncture is Tommy Swift, a resident of Cherry Hill, New Jersey who's making a name for himself in the hip-hop scene when he's not busy adding movie reviews, music reviews and general musings on his blog. Tommy was kind enough to answer our usual batch of questions, and you can show him a little love by visiting his blog known as Tommy Swift: Live and Uncut. Be sure and check out his MySpace page as well, since many of his latest tracks are available for a listen (my personal faves: "We're in New Jersey, Bitch" and "A Good Kid".
Only Good Movies: What's the first movie that you remember seeing?
Tommy Swift: Mary Poppins
OGM: What's the most recent movie you've seen?
TS: Crank: High Voltage
OGM: Is there a particular film which you feel is criminally underrated?
TS: Kids
OGM: Which director do you feel has turned out the best overall body of work?
TS: Martin Scorcese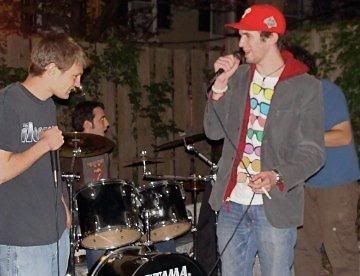 OGM: From an artistic standpoint, which film do you think is most important?
TS: Pulp Fiction
OGM: All artsy considerations aside, which movie is your personal favorite?
TS: The Good, The Bad & The Ugly
OGM: In your opinion, which film is entirely overrated?
TS: Citizen Kane
OGM: Have you ever walked out of the theatre during a film? If so, what movie was playing?
TS: No, but I've fallen asleep during The Mummy 2 and Small Time Crooks.
OGM: In your mind, what's the ultimate goal of a movie critic?
TS: To be honest, open & unbiased while being able to connect to everyday Joes & Josephines just as easily as any film snob.
OGM: Time to look into the future. Do you predict any major changes for the movie industry over the next 25 years?
TS: No more theatres, On-Demand & digital releases.
OGM: Here's another chance to predict the future. Name a relatively unknown actor or actress who'll be a huge star within five years.
TS: Malin Akerman
OGM: Besides yourself, who's your favorite movie critic to read?
TS: Roger Ebert
Also Recommended:
Jack Sack at Critical Juncture
Trackbacks/Pingbacks