25 Military Movies to See before You Die
Tuesday, August 4, 2009 at 8:23 am
Military movies might be out-and-out war movies, or they may simply feature soldiers or mercenaries in various action-packed adventures. But whatever your definition of a military movie, one thing's for sure: they'll never be dull. That's because whether they're delivering tension-filled shootouts or big laughs, military movies are able to captivate an audience like few other genres. For your reading enjoyment, I've put together this list of 25 military movies to see before you die. Hopefully, you've got enough time left on this world to complete the list. Oh, and don't forget that each entry also includes a link to a website or blog of interest.
1. The Kingdom – Jamie Foxx, Jennifer Garner, Jason Bateman and Chris Cooper head to the Middle East to take down terrorists and learn that Muslims are people too! Directed by Peter Berg, the film features a great final showdown which can be viewed from each character's perspective on the DVD.
2. First Blood – A small town sheriff decides to hassle a passing drifter. Big mistake, Brian Dennehy, as that simple drifter happens to be John Rambo (Stallone), a burned-out vet prone to violent flashbacks and an aversion to showering via firehose. All hell promptly breaks loose, and even Richard Crenna is powerless to help. Several sequels followed, but this is the best of the bunch.
3. Stripes – That's a fact, Jack! Bill Murray and Harold Ramis enlist in the Army to experience thrills and adventure (and meet women). They get that and much more, courtesy of a crusty Sergeant Hulka (Warren Oates), trigger-happy Czechs, and a really pimped-out RV with green trim. Sean Young never looked better (or more sane).
4. Aliens – It's considered science fiction, but the presence of Colonial Space Marines also qualifies it as a military movie in my book. These hard-charging soldiers are dispatched on a "bug hunt" along with a shifty corporate executive (Paul Reiser) and Ellen Ripley, the only individual to encounter the xenomorphs and survive. As you might've guessed, the marines start dropping like flies once the aliens make their appearance. Bill Paxton is great as the boastful jarhead who freaks the fu*k out when the crap hits the fan.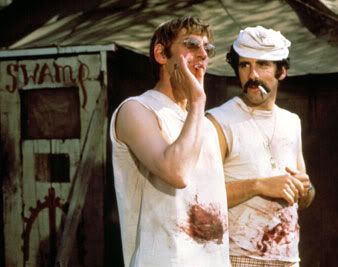 5. MASH – This darkly comical look at the military is set during the Korean War and would provide the basis for the hit television show. Our heroes are doctors "Hawkeye" Pierce (Donald Sutherland), "Duke" Forrest (Tom Skerritt) and "Trapper" John (Elliot Gould), while Major Frank Burns (Robert Duvall) and Major Margaret "Hot Lips" Houlihan (Sally Kellerman) serve as the humorless antagonists. Robert Altman directs, and the climactic football game features none other than blaxploitation legend Fred "The Hammer" Williamson.
6. Dr. Strangelove – Stanley Kubrick directed this anti-war military movie which includes the unrivaled genius of Peter Sellers. George C. Scott also appears, as well as Sterling Hayden, Slim Pickens, and James Earl Jones. Sellers himself plays three roles, and each is more fascinating than the last. I especially loved Group Captain Lionel Mandrake, a British exchange officer trying to save the planet in the face of absolute madness by all those around him. Favorite line: "There's no fighting in the war room."
7. R-Point – During the Vietnam War a group of South Korean soldiers go missing. Six months later, they send a radio transmission, and a rescue mission is sent after them. As the rescue party gets ever closer to the source of the signal, strange things start happening, and it soon becomes obvious that some element of the supernatural is at work. When you get Asians and ghosts together, you can bet that there's going to be some bloodshed.
8. Forrest Gump – Tom Hanks doesn't go "full retard," but he does just enough to make even grown men want to weep their eyes out in this touching film. When it comes time to ship off to Vietnam, Forrest manages to dodge snipers (mostly), save the majority of his platoon, and generally annoy the hell out of Lt. Dan (Gary Sinise).
9. Outpost – This scary military movie is about a group of mercenaries hired to escort a scientist into a mysterious bunker deep in the war-torn regions of Eastern Europe. Things go haywire from there, and the mercs soon discover the bunker was the site for SS research into reanimation and reality shifting. If it's a horror movie and the Nazis are mentioned, you can bet the end results won't be good.
10. Private Benjamin – Goldie Hawn is a spoiled young woman who joins the Army and gets a rather rude awakening. The laughs continue as she's constantly put in her place by Captain Doreen Lewis (Eileen Brennan), but Judy Benjamin slowly matures and blossoms into a fine soldier. Excellent supporting cast including Harry Dean Stanton, Craig T. Nelson, P.J. Soles, Armand Assante and Albert Brooks.
11. The Beguiled – Clint Eastwood plays a Union solider wounded in battle and later taken in by an all-female boarding school in Louisiana. As he recovers, 'ol Clint works his magic on the ladies, getting plenty of play in the process. But these women are a jealous lot, and he womanizing ways soon catch up to him.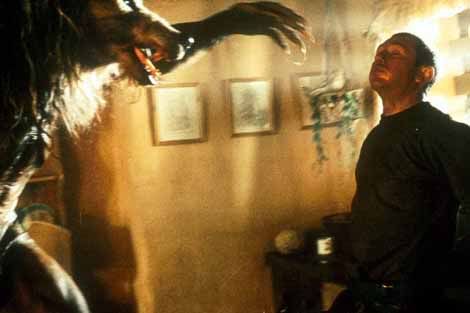 12. Dog Soldiers – While on maneuvers in the countryside, a group of British soldiers encounter a pack of hungry werewolves. They take shelter in a seemingly abandoned cottage, but things get even worse from there. If you've ever wanted to see how werewolves hold up against automatic gunfire, you don't want to miss Dog Soldiers.
13. Excalibur – Battling knights certainly qualifies this as a military movie, and there's plenty of action and sorcery to be had throughout this John Boorman. From his birth to death, the life of the legendary King Arthur is covered in epic detail.
14. No Time for Sergeants – The film which launched the careers of Andy Griffith and Don Knotts, thus guaranteeing the later small screen appearance of Mr. Furley. Griffith is the good-natured-yet-naïve Will Stockdale, while Knotts plays a character with the outrageous name of Corporal Manuel Dexterity.
15. The Good, the Bad and the Ugly – Clint Eastwood, Eli Wallach and Lee Van Cleef are each in search of a buried stash of Confederate gold in this spaghetti western classic from director Sergio Leone. The American Civil War is used as a backdrop throughout, and The Man with No Name (Eastwood) finds himself in a Union prison camp when he isn't being tasked with blowing up a bridge. Meanwhile, he's got to stay one step ahead of the ruthless Angel Eyes (Van Cleef) and the treacherous Tuco (Wallach). Superb music and a majestic five-minute showdown to complete the tale.
16. The Bunker – German soldiers take refuge in an abandoned bunker as Allied forces advance. But much to the horror of the Germans, they are not alone in the dark confines of the underground complex.
17. Black Book – Directed by Paul Verhoeven, Black Book stars Carice van Houten as Rachel Stein, a young Jewish woman who becomes a spy for the resistance in the Netherlands during World War II.
18. Coming Home – The story of the Vietnam War and its effects on the young men who returned home. Powerful tale starring Jon Voight, Bruce Dern, Robert Carradine and Jane Fonda.
19. 28 Days Later – With zombies infesting the whole of England, a group of survivors eventually seek refuge with a group of soldiers in a well-fortified mansion. Unfortunately, their commanding officer has some funny ideas about how to preserve the human race, and our heroes soon have much bigger problems than the rage-infected creatures lurking beyond the barbed wire.
20. 28 Weeks Later – With the rage outbreak believed to be over, the military begins to resettle England. As it turns out, their projections were a bit premature, and the slobbering maniacs are soon on the loose again. Jeremy Renner plays a heroic soldier who gets to nail plenty of zombies with his trusty sniper rifle.
21. Hero – Based during the Warring States Period of China, Hero tells the story of Nameless (Jet Li), a great warrior who is granted an audience with the King of Qin. During this time, he relates how he slew Long Sky, Broken Sword and Flying Snow, a trio of assassins devoted to killing the King. Lots of amazing martial arts action, vibrant colors, and the lovely Zhang Ziyi.
22. Planet of the Apes – American astronauts (led by Chuck Heston) crash on a planet ruled by militant and intelligent apes. Heston is befriended by one of the more compassionate of the bunch, and he eventually manages to make his escape out into the wasteland. That's when the film delivers its big twist. If you've seen the film, you know what I'm talking about; if not, you'll need to watch it and learn for yourself.
23. The Killing Fields – Here's another film which isn't strictly a military movie, but it does feature battles between the Cambodian national army and the ruthless Khmer Rouge. The bulk of the film revolves around the efforts of American journalist Sydney Schanberg (Sam Waterston) and his interpreter Dith Pran (Haing S. Ngor) to document the events leading to the Khmer Rouge's occupation of Cambodia.
24. Breaker Morant – Featuring an all-Aussie cast, Breaker Morant stars Edward Woodward as an Australian Army officer on trial for murder during the Second Boer War in South Africa. Woodward is outstanding, as are Bryan Brown and Jack Thompson.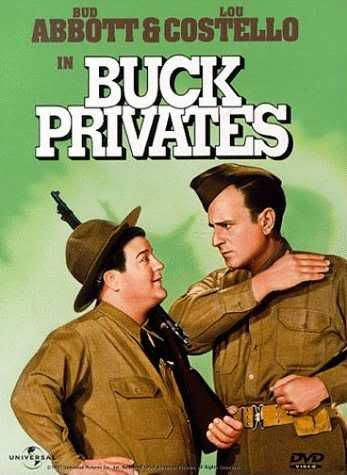 25. Buck Privates – Two likable knuckleheads (Abbot and Costello) end up enlisting in the Army by mistake. This was the film that turned the duo into stars, and it also features performances by the not-combat-ready Andrews Sisters.
Also recommended:
14 Responses to "25 Military Movies to See before You Die"
Trackbacks/Pingbacks