50 Best Movie Remakes
Monday, June 8, 2009 at 9:14 am
Whether a movie's popular or profitable, there's a good chance that Hollywood will eventually get around to remaking it. Some movie remakes are better than others, so I thought I'd put together this handy guide. Behold, the 50 best movie remakes.
Best Horror Movie Remakes
1. The Blob – Kevin Dillon takes on the Steve McQueen role in this '80s version of the black-and-white classic. Shawnee Smith also stars.
2. Dawn of the Dead – Zach Snyder helps revive the zombie genre by improving upon the Romero original.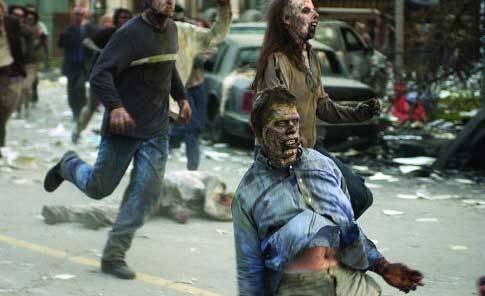 3. The Fly – David Cronenberg and Jeff Goldblum? How could this 1986 film not be better than the original?
4. Friday the 13th – Jared Padalecki stars in the successful reboot of the legendary slasher franchise.
5. The Hills Have Eyes – Alexandre Aja takes the reigns in this 2006 version of the 1977 Wes Craven classic. Nearly identical to the original.
6. Night of the Living Dead – In 1990, Tom Savini directed a version of the Romero classic. Great film with a superb turn by Tony Todd.
7. Quarantine – A Spanish zombie film remade for U.S. audiences. Another movie to use the "someone is filming with a handheld camera" gimmick.
8. The Ring – Naomi Watts must save herself and her child after they both watch a haunted video cassette. Based on a freaky Japanese film, but is there any other kind?
9. The Texas Chainsaw Massacre – Jessica Biel looks great in a tanktop, and 'ol Leatherface doesn't look to have lost a step. Too bad Dennis Hopper didn't
show up until the second film in the original series, as I would've loved to see him go toe-to-toe with R. Lee Ermey.
Best Dramatic Movie Remakes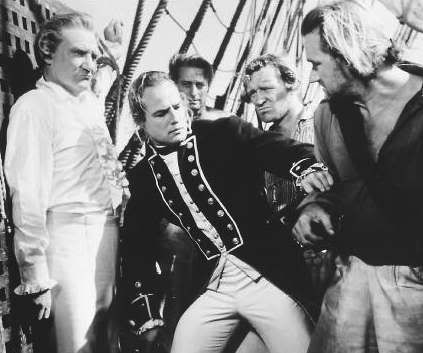 10. Dangerous Liaisons – A French version was filmed in 1959. This 1988 American version stars Glenn Close, Michelle Pfeiffer, John Malkovich and Keanu Reeves.
11. Little Women – The novel by Louisa May Alcott has been turned into a film on four occasions (1933, 1949, 1978 and 1994). The '90s version starred Susan Sarandon and Winona Ryder.
12. Sling Blade – Before he made the feature film Sling Blade, Billy Bob Thornton actually made a short entitled Some Folks Call It A Sling Blade. Either way, it goes great with some french fried taters.
13. Mutiny on the Bounty – The 1962 version starred Marlon Brando and Trevor Howard, and it was an update of the 1935 film. A later version called The Bounty would be made with Anthony Hopkins and Mel Gibson.
Best Sci-Fi Movie Remakes
14. Invasion of the Body Snatchers – 1978 saw Donald Sutherland, Jeff Goldblum and Leornard Nimoy teaming up to stop the devious Pod People.
15. The Thing – John Carpenter's classic 1982 film was a remake of 1951's The Thing from Another World (which starred James Arness as the monster).
16. 12 Monkeys – Terry Gilliam's sci-fi film was adapted from the French short film La Jetee, which is made up almost entirely of still photos.
17. Star Wars – While it's technically an original film, many will argue that it's essentially a remake of Akira Kurosawa's The Hidden Fortress set in outer space.
Best Western Movie Remakes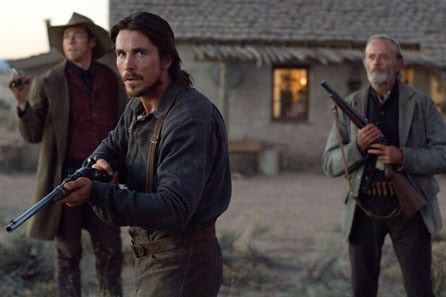 18. 3:10 to Yuma – Russell Crowe and Christian Bale take over the reigns in this remake of the 1957 film starring Glenn Ford and Van Heflin.
19. A Fistful of Dollars – The film which started the Spaghetti Western craze, it's a remake of Akira Kurosawa's Yojimbo.
20. The Magnificent Seven – Another film based on the works of Kurosawa, and this time it's a remake of 1954's Seven Samurai.
Best Crime Movie Remakes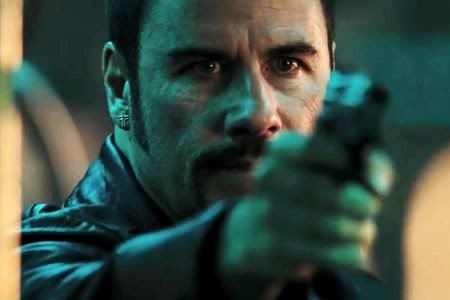 21. The Taking of Pelham 1 2 3 – Denzel Washington and John Travolta star in this 2009 remake of the crime film starring Robert Shaw and Walter Matthau.
22. The Maltese Falcon – The first version of the hard-boiled novel was made in 1931. The classic Bogart version would follow in 1941.
23. The Departed – Originally an Asian film entitled Infernal Affairs, this remake turned out to be director Martin Scorsese's biggest box office hit.
24. Ocean's Eleven – Before Clooney and company yucked it up in this heist film, the Rat Pack did it in 1960.
25. Scarface – Brian DePalma takes a modern look at crime, complete with cocaine, Al Pacino and chainsaws. It's not a pure remake of the original Scarface, but the two movies provide interesting bookends for the genre.
26. Shaft – Samuel L. Jackson dons the leather coat and plays the nephew of the original John Shaft. Christian Bale is the slimy, pampered villain.
27. Heat – This thrilling Michael Mann film is technically a remake of the TV movie L.A. Takedown (1989), which Mann also wrote and directed.
Best Thriller Movie Remakes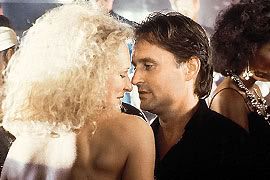 28. Vanilla Sky – Tom Cruise stars in this offbeat film which combines romance and science fiction. Remade from a Spanish film titled Open Your Eyes.
29. Cape Fear – Robert DeNiro takes over the role of Max Cady from Robert Mitchum and does an outstanding job. Come out, come out, wherever you are!
30. Fatal Attraction – Michael Douglas cheats with Glen Close, but she just can't let the relationship go. Before it's all over, she's terrorized his family, poured acid on his car, and even cooked one of his son's rabbits.
31. Funny Games – Remake of a German film about two young men who kidnap a vacationing family and force them to participate in life-or-death competitions. Don't expect a happy ending.
32. Insomnia – Al Pacino plays an Alaskan cop in this 2002 remake of the Norwegian film. Robin Williams also stars as a deranged serial killer.
33. The Man Who Knew Too Much – In 1956, Alfred Hitchcock remade his 1934 film and cast James Stewart and Doris Day in the leads. It was the first and only time that Hitchcock would remake one of his own films.
34. Ransom – The 1975 original starred Sean Connery. The updated 1996 kidnapping film featured Mel Gibson.
35. Tell No One – The American version of this French crime film is slated to start production in 2010. In the original, a doctor grieving for his wife comes to learn that she may not be dead after all.
Best Comedy Film Remakes
36. Dirty Rotten Scoundrels – This Steve Martin and Michael Caine comedy is very close to Bedtime Story starring Marlon Brando and David Niven.
37. Down and Out in Beverly Hills – Based on a French play, it was first made into a movie in 1932 by Jean Renoir. The original title was Boudu Saved from Drowning.
38. Charlie and the Chocolate Factory – The original had Gene Wilder, while the Tim Burton remake starred Johnny Depp. In my opinion, both were equally awesome.
39. Little Shop of Horrors – The 1986 version had a big budget and starred Steve Martin and Rick Moranis. The original 1960 film was a low budget affair directed by Roger Corman.
40. Three Men and a Baby – Before Tom Selleck, Ted Danson and Steve Guttenberg starred in this hit, it was a French film called Three Men and a Cradle. The first didn't have Selleck's moustache, so how good can it be?
41. You've Got Mail – Tom Hanks and Meg Ryan fall in love in this remake of The Shop Around the Corner (1940).
42. Victor/Victoria – Blake Edwards directed this hit musical dealing with issues of gender and sexuality. It was originally made in Germany in 1933 and called Viktor und Viktoria.
Best Upcoming Movie Remakes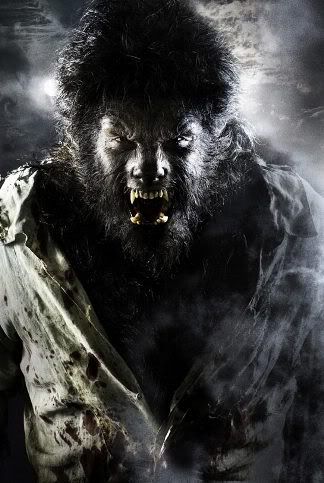 43. The Wolfman – Benicio Del Toro stars as Lawrence Talbot in this 2009 remake of the 1941 classic.
44. Clash of the Titans – Scheduled for a 2010 release, this retelling will star Sam Worthington, Liam Neeson, Ralph Fiennes and Alexa Davalos.
45. Footloose – Kevin Bacon may have a cameo in this remake of the dancing classic. Zac Efron will play the part of Ren McCormack.
46. Red Dawn – Chris Hemsworth has been cast in the Patrick Swayze role for this upcoming MGM remake. This time around, the Chinese will be invading the United States, later aided by the Russians.
47. Oldboy – Will Smith and Steven Spielberg are interested in remaking this South Korean masterpiece. Many fans hope they don't, as there's no way Hollywood will make a movie half as delightfully twisted as the original.
48. Near Dark – Platinum Dunes planned on a remake of this vampire classic, but it has since been put on hold after the success of Twilight. Still, expect to see a Near Dark remake in the next few years.
49. Battle Royale – New Line Cinema has been interested in remaking this controversial Japanese film, but they've yet to secure the rights. Things were also thrown off course when it was learned that the Virginia Tech shooter was a big fan of the film.
50. A Nightmare on Elm Street – In a reboot for the franchise Jackie Earle Haley will don the famous fedora of Freddie Krueger.
Also recommended:
29 Responses to "50 Best Movie Remakes"
Trackbacks/Pingbacks