75 Comedy Films to See before You Die
Monday, August 17, 2009 at 11:25 pm
Comedy films are the perfect remedy for when you're feeling blue. Whether you're a fan of romantic comedies, black comedies or action comedies, these movies will tickle your funny bone and make you forget your troubles (at least for a little while). Check out these 75 comedy films to see before you die, and you'll be laughing in no time.
Best Parody Comedy Films
1. Casino Royale (1967) – Woody Allen leads an all-star cast in this send-up of the James Bond franchise.
2. Blazing Saddles – Mel Brooks directs and Gene Wilder and Cleavon Little star in this hilarious western which became the first film to feature farting.
3. Young Frankenstein – Mel Brooks delivers yet another classic parody. This time, Gene Wilder is Dr. Frederick Frankenstein, and Peter Boyle is his comedic creation.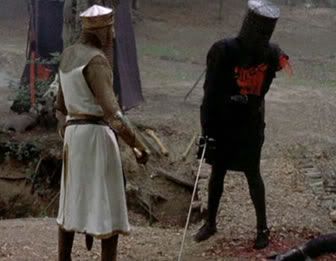 4. Monty Python and the Holy Grail – The boys from Monty Python make fun of the Arthurian legends with everything from taunting Frenchmen to killer rabbits.
5. Airplane! – Poking fun at the airline disaster movies which came before, Airplane! features Lloyd Bridges as an air traffic controller addicted to everything, Robert Hayes as a pilot who's lost his nerve, and Leslie Nielsen who objects to being called "Shirley."
6. This is Spinal Tap – Rob Reiner directed this mockumentary about three dimwitted heavy metal musicians and their disastrous tour of North America. When it comes to 75 comedy films to see before you die, this one is right at the top of the list.
7. Shaun of the Dead – Simon Pegg stars as a likable Brit trying to win his girlfriend back in the middle of a zombie apocalypse. If you're a fan of the undead, you'll likely consider this one of the best parody comedy films ever made.
8. The Naked Gun: From the Files of Police Squad! – Based on the television series, Leslie Nielsen stars as bumbling cop Frank Drebin. Can he stop a plan to kill the Queen of England when she visits America?
9. Monty Python's The Meaning of Life – Monty Python is back in s series of sketches about life. Parodies everything from musicals to pirate films.
10. History of the World, Part I – The entire history of the planet is spoofed in this classic from Mel Brooks. My personal favorite is the scene featuring skeet shooting with human targets.
11. Top Secret! – Val Kilmer makes his movie debut playing an American pop singer who gets caught up in various intrigues which lampoon the spy genre.
12. Hot Shots! – Charlie Sheen stars in this film which primarily spoofs Top Gun, but also manages to make fun of Dances with Wolves and others.
Best Black Comedy Films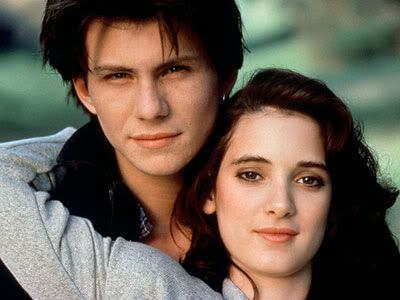 13. Network – A darkly comical look at the news media and their desire to get ratings at any cost. Howard Beal is one of the greatest characters in the history of cinema.
14. Fargo – The Cohen Brothers weave a story of kidnapping, murder, and betrayal. Despite the subject matter, it's one of their funnier films.
15. Arsenic and Old Lace – Cary Grant stars as a recently-married man who learns his sweet aunts are poisoning elderly bachelors and burying the bodies beneath their house.
16. Being There – Peter Sellers plays Chance the Gardner, a simple fellow forced to make his own way after the death of his benefactor. While he only knows what he's seen on television, others mistake this for some new brand of enlightenment.
17. Groundhog Day – Bill Murray stars as an arrogant television weatherman forced to live the same day over and over until he changes his ways.
18. Brazil – Described as a "dystopian satire," Brazil follow the life of a frustrated young man mistaken for a terrorist by the totalitarian state. Terry Gilliam directs.
19. Igby Goes Down – A young man from a wealthy family rebels and meets an assortment of unusual characters in New York. Often overlooked, but certainly deserving of being included on a list of 75 comedy films to see before you die.
20. Heathers – A popular young girl (Winona Ryder) meets a mysterious new student (Christian Slater) and the school's mortality rate begins to skyrocket.
21. Harold & Maude – A cynical young man begins a friendship and romance with an optimistic woman in her 70s.
22. Dr. Strangelove – Stanley Kubrick directs, and Peter Sellers takes on three roles in this anti-war classic. One of the best black comedy films ever made.
Best Gross-out Comedy Films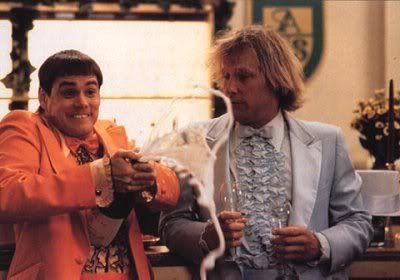 23. There's Something About Mary – If you're looking for the best gross-out comedy films, you can stop your search right here. Ben Stiller stars as a man trying to win the love of a girl (Cameron Diaz) he's had a crush on since high school. But he'll have to compete with a number of others to do so, including NFL legend Brett Favre. The "hair gel" scene is the most famous.
24. South Park: Bigger, Longer & Uncut – The kids from Colorado hit the big screen and try to foil a plot cooked up by Satan and Saddam Hussein.
25. Ace Ventura: Pet Detective – Jim Carrey is a bizarre detective who specializes in animal cases. In this film, he must find out who kidnapped the mascot of the Miami Dolphins. Laces out, Dan.
26. National Lampoon's Animal House – John Belushi stars as one of the members of the crude Delta Tau Chi fraternity house in this 1978 comedy classic from director John Landis.
27. The Aristocrats – Interesting documentary about a particularly obscene joke told by comedians to amuse themselves. Stars virtually every stand-up comic you can think of.
28. Caddyshack – Rodney Dangerfield is a wealthy boor who shakes things up at a local country club. Also stars Chevy Chase and Bill Murray. The scene with the Baby Ruth in the swimming pool is a classic.
29. Clerks – Kevin Smith's first film deals with a pair of young men who hate their jobs and try to find ways to pass the time. Gross-out moments include a girl accidentally sleeping with a corpse.
30. Bad Santa – Billy Bob Thornton stars as the worst department store Santa ever. In fact, he has a particular fetish involving big-boned women and anal sex.
31. Dumb and Dumber – Jim Carrey and Jeff Daniels play a couple of morons looking for love. You'll laugh in spite of yourself.
32. American Pie – A group of high school seniors make a pact to lose their virginity prior to graduation. Includes a number of stars before they were famous.
Best Romantic Comedy Films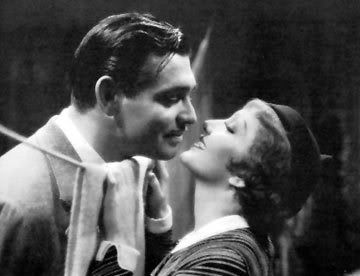 33. The Princess Bride – A dashing young romantic takes on an evil king to retrieve his true love. He must also face the power of Andre the Giant along the way, and the sword skill of Mandy Patinkin.
34. City Lights – A blind flower girl falls in love with Charlie Chaplin's tramp in this classic silent film.
35. Annie Hall – Woody Allen's legendary take on relationships. Christopher Walken has a small, but memorable, role.
36. Lover Come Back – Rock Hudson and Doris Day play rival ad executive in their second film together.
37. When Harry Met Sally – A comic courtship between Harry (Billy Crystal) and Sally (Meg Ryan). Ryan's fake orgasm is a restaurant is regarded as one of the most memorable moments in modern movie history.
38. The Philadelphia Story – A socialite plans to gets married, but her plans are thrown into disarray when a hunky journalist and her ex-husband show up. Stars Cary Grant, James Stewart and Katharine Hepburn.
39. Moonstruck – Cher stars as a bossy Italian-American who gets swept off her feet by the brother of the man she's supposed to marry. Nicolas Cage and Danny Aiello also star.
40. My Man Godfrey – A screwball comedy about a down-and-out man hired as the butler to a wealthy socialite. Things really heat up when she starts to develop feelings for the man.
41. Roman Holiday – Audrey Hepburn is a princess who goes to Rome to get away from her hectic life. Gregory Peck is the journalist who meets and falls in love with her, not knowing her true identity.
42. Amelie – A French film about a shy waitress (Audrey Tautou) who sets out to change the lives of those around her for the better. Nominated for five Academy Awards.
43. Sleepless in Seattle – Tom Hanks is a lonely widower, and Meg Ryan is a woman touched by his call to a radio advice show on Christmas Eve. A hugely popular film when Meg Ryan was still viewed as America's sweetheart.
44. Love Actually – A British film which follows the love lives of numerous characters leading up to the Christmas holidays. Bill Nighy is outstanding as an aging rock singer.
45. It Happened One Night – A socialite (Claudette Colbert) runs away from her pampered surroundings and happens across a reporter (Clark Gable) looking for a big scoop. Will he fall in love or just use her for a story? Regardless of the era, this is one of the all-time best romantic comedy films.
46. Manhattan – Another movie about relationships from Woody Allen. This time around, he's a twice-divorced man dating a girl in high school.
47. Pretty in Pink – Directed by the late John Hughes, Pretty in Pink is about a poor girl (Molly Ringwald) who falls for a guy in a different social circle and the resulting consequences. Jon Cryer makes Brat Pack history as Ducky.
48. Eternal Sunshine of the Spotless Mind – Jim Carrey and Kate Winslet star as a couple who decide to have their memories of each other erased. As Carrey's character undergoes the process, his mind rebels and fights to hold on to the events, no matter how painful.
49. Breakfast at Tiffany's – Audrey Hepburn and George Peppard star in this romantic comedy based on the novel by Truman Capote. Hepburn's portrayal of Holly Golightly became her most famous role.
50. Sabrina – Audrey Hepburn, William Holden and Humphrey Bogart star. Playing against type, Bogart turns in one of the best performances of his career.
Best "Fish Out of Water" Comedy Films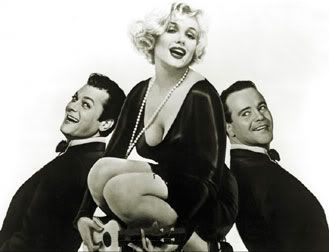 51. Big – A kid wants to be an adult, and he gets his wish thanks to a mysterious boardwalk game. He awakes in the body of a man (Tom Hanks) and quickly realizes that he didn't have it so bad.
52. Crocodile Dundee – A rugged Australian (Paul Hogan) experiences culture shock when he travels to New York City. Provided a major boost to Australian tourism and made Hogan an international star.
53. Tootsie – Dustin Hoffman plays an actor who masquerades as a woman to get a part on a soap opera.
54. Pretty Woman – Julia Roberts and Richard Gere star in this romantic comedy about a multi-millionaire who falls for a prostitute with a heart of gold.
55. Back to School – When his son has trouble fitting in, a wealthy businessman (Rodney Dangerfield) decides to show his support by enrolling in college. He's soon romancing one of his teachers and earning the ire of another. Dangerfield's comic timing makes this one of the best fish out of water comedy films.
56. Some Like It Hot – Considered by many to be the greatest comedy ever made, Jack Lemmon, Tony Curtis and Marilyn Monroe star. Lemmon and Curtis disguise themselves as women in an all-female band to escape from the mob. In the process, one falls for the sexy singer Sugar Kane (Monroe), while the other is pursued by a man.
57. Stripes – Bill Murray and Harold Ramis enlist in the Army and cause all kinds of trouble (it's all Murray's fault, actually). Also starring John Candy, Sean Young and Warren Oates.
Best Anarchic Comedy Films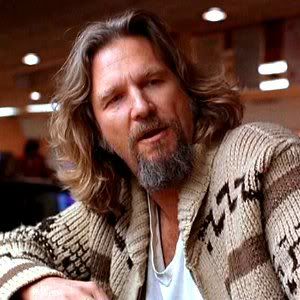 58. Duck Soup – The Marx Brothers wreak havoc in the fictional country of Freedonia. Widely considered to be their comedy masterpiece.
59. It's a Mad, Mad, Mad, Mad World – An all-star cast undertake a manic quest to find $350,000 in stolen cash. Spencer Tracy, Milton Berle and Buster Keaton are among the cast.
60. MASH – Brilliant-yet-mischievous doctors try to save lives and keep from losing their sanity during the Korean War.
61. The Jerk – Steve Martin in his first starring role in an outlandish rags-to-riches story. Considered one of the 100 greatest comedies of all time.
62. Bananas – Woody Allen plays a neurotic man (surprise!) who tries to impress his activist girlfriend and ends up leading a revolution in the country of San Marcos.
63. The Blues Brothers – Two brothers with an affinity for the blues team up to save the orphanage where they were raised. Stars John Belushi and Dan Ackroyd.
64. The Big Lebowski – After his rug is stolen, a stoner (Jeff Bridges) undertakes a quest to get it back. Another gem from the Cohen Brothers, and this one's become a huge cult classic.
65. Nashville – Robert Altman's musical takes a look at music and politics in Tennessee.
Best Action Comedy Films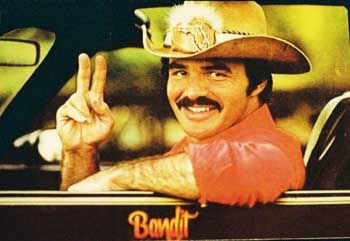 66. Beverly Hills Cop – Eddie Murphy stars as Axel Foley, a tough cop from Detroit who travels to Los Angeles in order to investigate the death of an old friend.
67. Big Trouble in Little China – Kurt Russell braves Chinese gods, bizarre monsters, and an immortal sorcerer in order to help a friend. Wacky mixture of comedy, drama, kung-fu, romance and any other genre you can imagine. Directed by John Carpenter.
68. Kung Fu Hustle – Stephen Chow directed, produced and starred in this kung-fu comedy about a young man attempting to rise in the criminal underworld despite his inner heroic nature. And wait until you get a load of The Beast, the man known as the most dangerous assassin in the world.
69. Tropic Thunder – A group of actors (including Jack Black, Ben Stiller and Robert Downey Jr.) enter the jungle to shoot a war movie and end up crossing paths with real-life drug smugglers. Downey is especially good as an Australian actor who's had his skin dyed in order to play a black soldier.
70. Rush Hour – Chris Tucker and Jackie Chan are a mismatched pair of cops who team up to rescue the kidnapped daughter of a Chinese official.
71. The Waterboy – Adam Sandler is a good-natured waterboy who manages to channel his inner rage and become a destructive force on the football field.
72. Midnight Run – Robert DeNiro is a bounty hunter tasked with catching and returning a mob accountant (Charles Grodin) who skipped bail. Of course, the mob want the man dead, so there's plenty of action to be had.
73. Hot Fuzz – A overly-effective cop is transferred to the countryside, only to find that the locals are suddenly dropping like flies. Timothy Dalton steals the show as the sinister owner of the local grocery store.
74. Smokey and the Bandit – Burt Reynolds and Jerry Reed transport alcohol across state lines, and Jackie Gleason is the sheriff dedicated to stopping them. Cool cars and a really awesome theme song.
75. 48 Hours – Eddie Murphy stars as a con who teams up with a veteran cop (Nick Nolte) in order to stop a psychotic criminal. One of the best action comedy films of the '80s.
Also Recommended:
6 Responses to "75 Comedy Films to See before You Die"
Trackbacks/Pingbacks