Interesting Movie Facts
Saturday, September 5, 2009 at 4:59 pm
1. Jaws is considered the father of summer blockbusters. Due to its success in advance screenings, studio execs decided to give it a greater-than-normal release. When it proved a major hit, films such as Star Wars and The Omen would follow suit. This led to the tradition of big-budget action and adventure films being released in the summer months.
2. Actor Christopher Lambert (Highlander, Southland Tales) has such bad eyesight that even contact lenses won't correct it. When filming movies without his glasses, he often works virtually blind (which has resulted in a number of on-set accidents over the years).
3. Rob Reiner was initially interested in directing The Shawshank Redemption, and his intention was to cast Tom Cruise in the role of Andy and Harrison Ford in the role of Red.
4. In 2006, director Uwe Boll challenged five of his harshest critics to a series of 10-round boxing matches. Boll won all five matches.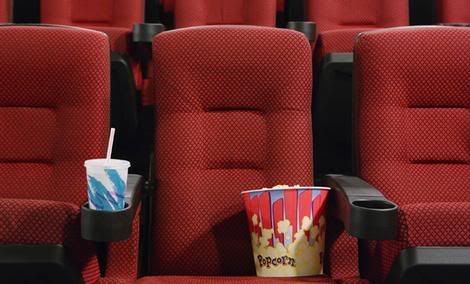 5. Mel Gibson and Robert Downey Jr. have been close friends since filming Air America together. Gibson personally paid Downey's insurance bond for 2003's The Singing Detective, thus allowing the actor to begin his comeback (he couldn't get movie work before that, as nobody was willing to insure him).
6. The annual Razzie Awards honor the worst in filmmaking. The film which received the most Razzie Awards ever (8 wins out of 9 nominations) was I Know Who Killed Me, a 2007 films starring Lindsay Lohan.
7. In order to work on the low-budget film Glengarry Glen Ross, Al Pacino cut his usual per-picture salary from $6 million to $1.5 million.
8. Mila Kunis, the sexy star of such films as Extract and American Psycho 2, is a devoted fan and player of the online game World of Warcraft.
9. During the filming of Top Gun, it's been said that Tom Cruise and Val Kilmer developed an intense hatred for one another which lingers to this day.
10. Adolph Hitler reportedly liked Clark Gable more than any other actor. When Gable was flying combat missions in World War II, it was said that the German dictator offered a large reward to anyone who could capture Gable and bring him to Hitler alive and unharmed.
Be sure to check back soon for even more interesting movie facts. In the meantime, you can kill off some brain cells by reading some of our articles like:
8 Responses to "Interesting Movie Facts"
Trackbacks/Pingbacks