A List of Good Movies
Tuesday, September 8, 2009 at 1:36 am
If you're looking for a list of good movies to watch, then you've certainly come to the right place. The following article is broken into ten thrilling categories, with each one providing a good movie list that you might not have considered. From white trash classics to Jimmy Stewart favorites, you're bound to come across some new viewing options.
So keep an open mind and give a few of these a try. Otherwise, this good movies list will have been in vain. And we wouldn't want that, would we?
A List of Good Movies That Influenced Quentin Tarantino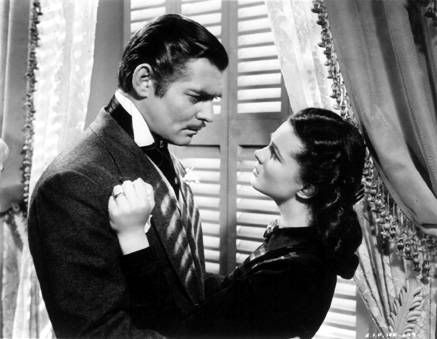 When you're discussing good movies that influenced Quentin Tarantino, the list is seemingly endless. After all we're talking about a film geek who's a virtual encyclopedia of cinematic achievements. In the following list of good movies to watch, I've selected 10 specific movies which have had a major impact on his career as a director. If you really want to know what makes the mind of Tarantino tick, start moving these up your Netflix queue.
1. Women in Cages – A woman is tricked by her boyfriend and placed into forced captivity with a number of other women. Surrounded by murderous poachers, an endless jungle and other dangers, the woman searches for a way out. Tarantino called the final shot one of "devastating despair."
2. The Killing – Directed by Stanley Kubrick, this film noir from 1956 tells the story of a criminal looking to pull one big heist before settling down. Based on the novel Clean Break by Lionel White.
3. Band of Outsiders – Part of the French New Wave movement, this film by Jean-Luc Godard deals with a young woman who falls in with a couple of criminals. Together, the trio plot to steal a large amount of money from the home of her aunt. Known in France as Bande a part, this influenced Tarantino to name his production company A Band Apart. The famous dance scene between Uma Thurman and John Travolta was also inspired by part of this film.
4. Lady Snowblood – Based on a manga, this Japanese film follows a female assassin as she seeks revenge against the bandits who murdered her father and raped her mother. A major inspiration for Kill Bill, it belongs on any list of good movies that influenced Quentin Tarantino.
5. The Killers (1964) – A pair of hitmen kill a man and then investigate why their victim didn't run when he had the chance. Ronald Reagan's last film before going into politics.
6. The Graduate – Dustin Hoffman stars as a young man fresh out of college. Somewhat perplexed by what his next move should be, he falls into an affair with the older Mrs. Robinson (Anne Bancroft).
7. Karate Kiba (aka The Bodyguard) – This Sonny Chiba vehicle follows the adventures of Chiba, an anti-drug vigilante, who vows to eliminate the drug problem in Japan. In order to do so, he offers free bodyguard services for anyone willing to come forward and provide information. A mysterious woman does so, but can she truly be trusted? The famous Samuel L. Jackson quote from Pulp Fiction was taken from this film (not the Bible).
8. Charley Varrick – Walter Matthau plays a cropduster/criminal who accidentally steals $750,000 from a bank which launders money for the mob. Can he outwit both the police and the mob's hired killers? The Marcellus Wallace (Pulp Fiction) line about pliers and a blowtorch come from this film.
9. Django – A spaghetti western about a gun runner named Django who's seeking revenge for the murder of his wife. The infamous ear scene from Reservoir Dogs was lifted (or "inspired") by this film.
10. The Taking of Pelham One Two Three (1974) – A group of armed men take a subway train hostage and demand a ransom. Names like Mr. Pink and Mr. Orange from Reservoir Dogs were inspired by the color-coded names of this film's criminals.
For more on Quentin Tarantino we recommend that you visit the Quentin Tarantino Movies website.
A List of Good Movies From South Korea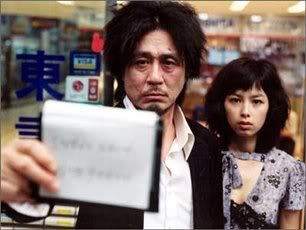 While some folks may reject South Korean movies as "weird," they're simply demonstrating their ignorance on the subject of film. Good movies from South Korea are action-packed, original, inventive, and free from all the paint-by-numbers predictability of Hollywood fare. If you've never seen one before, take the advice of this good movies list and give one of the following a try.
11. Sympathy for Mr. Vengeance – A deaf-mute turns to kidnapping to raise enough money for his sister's kidney transplant. Things go horribly wrong, however, and a lethal spiral of revenge soon begins. From the director of Oldboy, this is the first part of his Vengeance Trilogy.
12. Crying Fist – A street hustler and a delinquent end up in jail and decide to turn their lives around through boxing. Choi Min-sik from Oldboy stars in this inspirational tale.
13. Welcome to Dongmakgol – During the Korean War, soldiers from opposite sides wind up in the surreal village of Dongmakgol, a place totally unaware of outside events. One of the highest-grossing films in South Korean history.
14. Joint Security Area – At the border between North Korea and South Korea, an illegal shooting takes place. An investigation is launched to find out what happened, and events are revealed through a series of flashbacks. An interesting look at the differences and similarities between soldiers from North and South Korea.
15. Thirst – A priest becomes a vampire after receiving an emergency blood transfusion. Fighting his urge to drink blood, he eventually falls into a dangerous affair with the wife of an old friend. From Park Chan-wook, the director of Oldboy.
16. Marrying the Mafia – A businessman falls for the daughter of a crime boss and must contend with her crazy family and this new, dangerous life. A romantic comedy with a definite South Korean flair.
17. Oldboy – The second part of Park Chan-wook's Vengeance Trilogy, Oldboy deals with a man who's captured and imprisoned in a hotel room for 15 years, then released to seek revenge against his captor. As he searches for the reasons behind his captivity, he slowly learns that his torment is far from over. Visually stunning and a masterful performance from lead actor Choi Min-sik.
18. The Good, the Bad, the Weird – A hitman, a thief and a bounty hunter fight over a treasure map in 1930s Manchuria. A western inspired by The Good, the Bad and the Ugly.
19. Attack the Gas Station – A bored group of criminals rob a gas station and then return to rob it again a few nights later. With the employees held captive, their captors start running the station and getting into all sorts of wacky situations. A South Korean comedy which can be enjoyed by citizens of any country.
20. The Host – A normal Korean family must struggle against a bizarre monster to see their young relative safely returned home. This modern creature feature remains the highest-grossing film in the history of South Korean cinema.
A List of Good White Trash Movies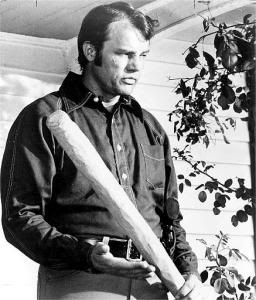 I couldn't do a good movies list without including some films either featuring or aimed at white trash. I know some may find that term offensive, but I've lived in the country all my life, and I feel I've earned the right to use it whenever I want. Besides, good white trash movies are all about having a good time, and the following films provide plenty of action, laughs and sexy women.
21. Road House – Patrick Swayze plays Dalton, a legendary figure in the bouncer business. He comes into a new town to ply his trade, and he quickly runs afoul of the local villain. Kelly Lynch looks sexy, Sam Elliott looks grizzled, and The Jeff Healey Band provides the music. A sub-genre classic.
22. Monster – Charlize Theron gets all trashed up for her role as Aileen Wuornos, a woman executed in 2002 for the murder of seven men. Theron won the Oscar for her role, and Christina Ricci also drew raves for her part as Wuornos's young lover.
23. Tremors – Kevin Bacon and Fred Ward play a couple of country laborers who must battle strange killer creatures who dwell underground. Michael Gross and Reba McIntyre are also trashalicious as a pair of gun-obsessed survivalists. A fun film which spawned a number of increasingly lame sequels.
24. Walking Tall (1973) – The tale of Buford Pusser (Joe Don Baker), a professional wrestler turned lawman who battled local crime and corruption using a really big stick.
25. White Lightning – After his brother is murdered Gator McKlusky (Burt Reynolds) goes undercover for the Feds to get the corrupt sheriff responsible (Ned Beatty).
26. The Texas Chainsaw Massacre 2 – A former Texas Ranger (Dennis Hopper) hunts down the Texas-based cannibals responsible for the death of his kin. The film culminates with a chainsaw duel between Hopper and the legendary Leatherface. Bill Moseley is a standout as the demented Chop-Top, a Vietnam veteran with a visible metal plate in his head.
27. Sling Blade – Set in rural Arkansas, Karl Childers (Billy Bob Thornton) is released from a mental hospital years after murdering his mother and her lover. He soon befriends a young boy (Lucas Black), but also runs afoul of the violent boyfriend (Dwight Yoakam) of the boy's mother. Yoakam should've been nominated for an Oscar for his role as the white trash Doyle.
28. The Cannonball Run – A colorful cast of characters take part in a cross-country race. The cast includes Burt Reynolds, Dean Martin, Sammy Davis Jr., Farrah Fawcett, Dom DeLuise, Roger Moore, Jamie Farr, and many more.
29. Smokey and the Bandit – Burt Reynolds plays Bo Darville, a truck driver who needs to get 400 cases of Coors beer from Texas to Georgia in 28 hours. When he picks up a runaway bride (Sally Field) along the way, he and partner Cletus Snow (Jerry Snow) become the target of Sheriff Buford T. Justice (Jackie Gleason), whose dimwitted son was supposed to be the groom. You find someone in a rural area who doesn't like this film, and I'll eat my cowboy hat.
30. Joe Dirt – David Spade plays a mullet-wearing hick who tells his life story to a radio DJ (Dennis Miller). A great cast with Brittany Daniel, Jaime Pressly, Christopher Walken, Kid Rock and many more. Most critics hated it, but I found it to be filled to the brim with white trash hijinks. Plus, how could you not love a movie featuring Brittany Daniel and Jaime Pressly in really short shorts?
A List of Good Movies Featuring Criminals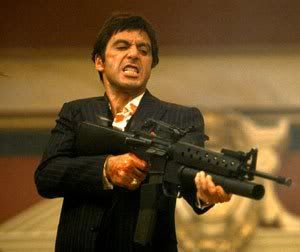 Any good movies list needs some films featuring criminals as the main characters. Whether they're likable rogues or hardened killers, crime films are often some of the most appealing movies out there. If you haven't already seen them, here are ten good movies featuring criminals that I'd highly recommend.
31. Sexy Beast – Gary Dove, retired ex-con safecracker, is told he must pull off one more job for a London crime boss. Ben Kingsley is absolutely magnetic as Don Logan, the sociopath who's sent to retrieve Dove.
32. Snatch – Brad Pitt and Jason Statham star in this crime film set against the underground boxing scene of London. Other cast members include Vinnie Jones, Benicio del Toro, Lennie James, and Dennis Farina. Guy Ritchie directs.
33. Reservoir Dogs – Quentin Tarantino made his debut and set the film world on its ear with this violent tale of a bank robbery turned bad. Harvey Keitel, Tim Roth, Michael Madsen, Chris Penn, Steve Buscemi and Laurence Tierney star.
34. The Petrified Forest – A failed writer and a father-daughter duo are held hostage by a notorious criminal (Humphrey Bogart) at a roadside diner in Arizona's Petrified Forest. This was considered a breakout role for Bogart.
35. Scarface – Al Pacino is a Cuban criminal who winds up in America and becomes a drug kingpin. Filled with over-the-top dialogue and action, the film has since become a real favorite with rappers and fans of crime cinema.
36. Sin City – Based on the works of comic writer/artist Frank Miller, this Robert Rodriguez film tells several stories set in a gritty, noirish city. All the sets and backdrops are created by computer, giving the film a highly stylistic look. The excellent cast includes Bruce Willis, Clive Owen, Jessica Alba, Benicio del Toro, Mickey Rourke and Rosario Dawson.
37. The Godfather – Considered by many to be one of the greatest films ever made, The Godfather tells the story of Michael Corleone (Al Pacino) and his initiation into the family business of crime. Marlon Brando also stands out as the head of the family, a man who makes people offers they can't refuse.
38. Pulp Fiction – Another crime masterpiece from director Quentin Tarantino, this one interweaves a number of stories about lowlife boxers, crime bosses, hitmen, and deranged rednecks. Samuel L. Jackson stands out as a hitman weary of his profession, and this film also marks the career resurrection of John Travolta.
39. Goodfellas – Martin Scorsese helms this film about the rise and fall of crook Henry Hill (Ray Liotta). Joe Pesci made a name for himself as the psychotic Tommy DeVito, and Robert De Niro is solid as the ruthless Jimmy "The Gent" Conway. Great soundtrack, superb directing, and an excellent script make this a powerhouse film for fans of the genre.
40. Lock, Stock and Two Smoking Barrels – The film which brought director Guy Ritchie and actor Jason Statham to the attention of audiences around the world. The plot revolves around a group of friends who must come up with quick cash to pay off a crime figure named "Hatchet" Harry. Sting even makes an appearance as the father of one of the main characters.
A List of Good Movies Starring Kurt Russell
If you're looking for a list of good movies to watch, it wouldn't be complete without some films from Kurt Russell. The veteran actor started working for Disney as a child, and he later transitioned to more mature roles. While his screen time has been reduced in recent years, he still remains a personal favorite of mine, and a few of his films rank as some of my all-time favorites.
41. Silkwood – Meryl Streep stars as Karen Silkwood, a real-life woman who died while investigating suspicious practices at the Kerr-McGee plutonium plant where she worked. Russell plays her roommate and lover (Cher does the same).
42. Big Trouble in Little China – Jack Burton (Russell) is a truck driver caught in the middle of an eternal battle between good and evil in San Francisco's Chinatown. Filled with comedy, action, martial arts, mysticism, romance, and about anything else you can imagine. One of my all-time favorites and a must for any good movie list.
43. Tombstone – Russell portrays Wyatt Earp, the most famous lawman of the Old West. The film tells the story of his arrival in Tombstone, Arizona (along with his brothers) and his subsequent feud with the gang of criminals known as The Cowboys. Val Kilmer is also notable in the role of Doc Holliday.
44. Escape from New York – Snake Plissken, a legendary soldier and criminal, has been given 24 hours to go into the prison island of Manhattan and rescue the President of the United States (Donald Pleasence) from a violent gang of killers.
45. The Thing – John Carpenter and Kurt Russell team up for this film about a group of researchers in an Antarctic research station being menaced by a shape-shifting killer from outer space. Wilford Brimley gets to fire a pistol, so that's always a plus in my book. Great special effects by Rob Bottin.
46. Breakdown – A couple driving cross-country have car trouble, and a friendly trucker offers to take the wife to a nearby telephone. When the wife fails to return, the husband (Russell) begins to fear that something is wrong. He's right, of course.
47. Stargate – When a wormhole into another galaxy is opened, a team of soldiers (led by Russell) and a professor must brave the unknown. Jaye Davidson followed up his success in The Crying Game with the role of the villainous Ra in this film.
48. Unlawful Entry – Russell plays an upper-class husband who meets up with an obsessive cop played by Ray Liotta. The two are friends at first, but Russell begins to worry about the cop's true intentions towards he and his lovely wife (Madeleine Stowe). TC from Magnum P.I. also has a role.
49. Used Cars – Russell plays Rudy Russo, a used car salesman who works for Luke Fuchs (Jack Warden). When Luke dies, Rudy must try to protect the business from his unethical brother, Roy L. Fuchs (also Jack Warden). A great dark comedy with plenty of memorable moments. Keep an eye out for Al "Grandpa Munster" Lewis as a judge.
50. The Best of Times – Robin Williams plays a man who dropped the winning pass in his school's most important football game. Since he's never been able to live down that moment, he decides to replay the game and bring back all the old players. Kurt Russell plays the team's former hotshot quarterback, Reno Hightower, now working as the town's auto mechanic.
A List of Good Anime Movies And Series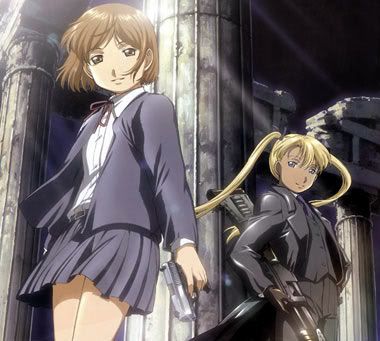 I love almost anything that comes out of Japan, and good anime movies and series are no exception. I've personally seen all the titles listed below, and I can recommend each and every one of them. If you've never given Japanese anime a try, why the hell not? It might just end up making your own personal list of good movies.
51. Gunslinger Girls – Young girls close to death are repaired with cybernetic technology, paired with a government handler, and then sent out into the field as covert assassins. Lots of character development, and enough action to keep the casual fan from falling asleep. A second series was recently released on DVD.
52. Akira – The gold standard of Japanese animated movies, Akira tells the story of a gang of teens in the futuristic Neo-Tokyo and what happens when one of the youths begins to develop terrifying powers. A breathtaking film which still surpasses many modern animated movies.
53. Black Lagoon – A Japanese salaryman winds up crossing paths with a trio of criminals for hire. He eventually joins their ranks and shares in their often violent adventures. The big star of this series is Revy, a psychotic Chinese woman who's a member of the Lagoon Company (and unusually skilled with firearms).
54. Hellsing – This series tells the adventures of the Hellsing Organization, a group of Brits dedicated to ridding their world of vampires. To accomplish this end, they employ the feared Alucard, a powerful vampire who was once known as Dracula.
55. Record of Lodoss War – Playing out very much like a role-playing game, Record of Lodoss War follows a group of adventurers as they try to save their kingdom from invasion and destruction. It's got elves, dwarves, dark elves, sorcerers, knights, and everything else you might want from an animated series. Man, I can't get enough of that Deedlit!
56. Star Blazers – Based on an animated film, this series found a great deal of popularity in the United States. The first season deals with a crew from Earth who must journey to a distant planet and back within one year, or else all life on Earth will die. They're plagued every step of the way by the evil Gamalons, but luckily they always have the power of the awesome Wave Motion Gun to fall back on.
57. Ninja Scroll – Filled with intrigue and plenty of action, Ninja Scroll revolves around mercenary warrior Jubei and Kagero, a female ninja who secretes poison for her body. Plenty of bizarre villains with unique powers are ready to stand in the way of our hero.
58. Cowboy Bebop – A pair of bounty hunters, Jet Black and Spike Spiegel, pursue criminals throughout the galaxy in this groundbreaking anime series from director Shinichiro Watanabe. Along the way, they add to their crew with such eccentric characters as the greedy Faye Valentine, the tech-savvy Edward, and the data dog known as Ein.
59. Speed Grapher – A young girl possesses the power to activate people's latent powers through physical contact, and she's kept as a virtual prisoner by a ruthless mutant. When she's rescued by a combat journalist, every super-powered killer in Japan is dispatched to return her. Some really memorable characters and plenty of crazy mutant action (the lead character can cause whatever he takes a picture of to explode).
60. Samurai Champloo – A young woman undertakes a journey to find the father she barely remembers, and she's accompanied by a pair of samurai who detest one another. The trio get into all sorts of adventures, from the supernatural to the downright surreal (such as playing on a baseball team). Plenty of hip-hop and techno on the soundtrack.
A List of Good Movies About Serial Killers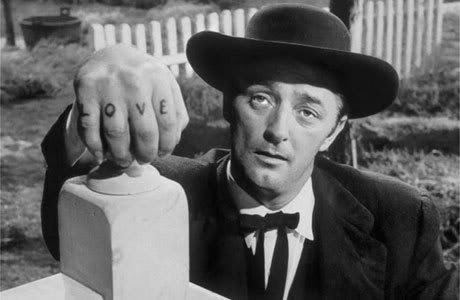 There are plenty of good movies about serial killers, as countries around the globe seem fascinated with the concept. Here are some of the best, which you may want to add to your good movies list.
61. From Hell – Johnny Depp is an investigator on the trail of Jack the Ripper in this adaptation of the Alan Moore graphic novel. Heather Graham looks surprisingly good for an 1888 prostitute in the poorest part of London.
62. Henry: Portrait of a Serial Killer – Michael Rooker gives a standout performance in this indie film based partially on the life of serial killer Henry Lee Lucas.
63. Dirty Harry – The first movie to feature Clint Eastwood's famous Inspector Harry Callahan, the film follows Harry as he tries to stop a dangerous killer known as The Scorpio Killer. Some elements were taken from the real-life Zodiac Killer case.
64. Don't Look Now – A couple travel to Venice to deal with the recent death of their young daughter. Unfortunately, they arrive as a serial killer is thinning out the population.
65. American Psycho – Christian Bale goes from charming to ruthless in the blink of an eye as serial killer Patrick Bateman in this critical look at 80's greed and lack of substance. Great music courtesy of Huey Lewis, Phil Collins, and other icons from the decade.
66. Seven – Brad Pitt and Morgan Freeman are cops searching for a serial killer in a city where the rain never stops. Their serial killer is a brilliant man intent on committing one murder for each of the Seven Deadly Sins. David Fincher's masterpiece.
67. Dahmer – The life of Jeffrey Dahmer is explored in this film starring Jeremy Renner (also of The Hurt Locker). From working at a chocolate factory to drilling holes in people's heads, Dahmer provides an unflinching look at a life consumed by madness and loneliness.
68. The Silence of the Lambs – Anthony Hopkins portrays Hannibal Lecter, a brilliant doctor who also happens to be a cannibal. While locked in a mental institution, Lecter helps FBI trainee Clarice Starling (Jodie Foster) to hunt down another serial killer known as Buffalo Bill.
69. The Night of the Hunter – Robert Mitchum is a serial killer and wandering preacher looking for a fortune buried by his former prison cellmate. With "love" and "hate" tattooed on his knuckles, this become one of the characters Mitchum was primarily remembered for.
70. Manhunter – Before The Silence of the Lambs, Brian Cox played the role of Hannibal Lecter. Some critics argue that the portrayal is better than the later Anthony Hopkins version, so watch it and decide for yourself. Based on the novel Red Dragon.
A List of Good French Horror Movies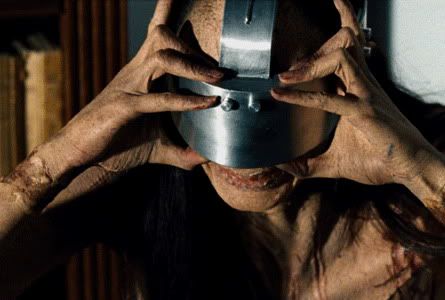 In the last few years, the French have established themselves as the top horror filmmakers on the planet. Their latest films are violent and gory in the extreme, and they make some of the recent American horror remakes look laughable by comparison. As part of our continuing list of good movies to watch, I felt obliged to include the following horror flicks from across the Atlantic.
71. Them – A French couple living on an isolated Romanian estate must deal with a mysterious prowler. Supposedly based on true events, although the authenticity of that statement has been called into doubt.
72. Calvaire – A singer on the way to a gig experiences car trouble and is forced to spend the night with the lonely owner of an isolated inn. Things start to get really strange from there, and the local town is populated with about the creepiest individuals imaginable.
73. Martyrs – Captured and tortured as a young girl, a woman grows up and gains revenge on her tormenters (as well as their innocent children). But that's not the end of it, as we begin to learn about a secret society dedicated to getting closer to God by subjecting women to the most horrifying brutality imaginable.
74. Irreversible – Not strictly a horror film, but there's plenty here to make you squirm in your seat (including a nine-minute rape scene without any cuts). As her current and former boyfriend seek revenge for the rape, the entire ordeal is presented in reverse chronology.
75. Sheitan – Vincent Cassel plays a deranged handyman who's a little too chummy with Satan. When a group of club-going youths come to visit, he's way too happy about. You just know something bad is going to happen to them (and it does).
76. Inside – A pregnant woman is pursued by a mysterious female who wants to cut the baby out of her stomach. As friends and family visit to check on her well-being, they're dispatched by the deranged femme. A must-see for fans of blood and guts.
77. Eyes Without a Face – In an attempt to repair the disfigured face of his daughter, a mad doctor kidnaps young women and removes their faces. Made in 1960, this is considered one of the greatest works of the genre.
78. The Tenant – Directed by Roman Polanski, this 1976 film deals with a man who rents an apartment where the previous tenant killed himself. Before long, he begins to suspect that his neighbors and landlord are trying to drive him to suicide.
79. High Tension – Two young women are stalked by a grimy-looking serial killer in this popular French film from 2003. There's a big twist ending, so you'd better prepare yourself for that (as well as all the gore in the unedited version).
80. Malefique – Four prison inmates + a mysterious book = loads of Lovecraft-like creepiness. A surprising little gem that really works despite being set almost entirely within the confines of a prison cell.
A List of Good Blockbuster Movies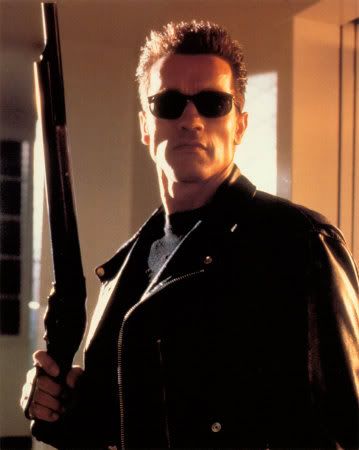 Many of the pictures on our list of good movies did well at the box office, but then there are those which just blow the roof right off the box office. I'm talking about the Hollywood blockbuster, and this list of good blockbuster movies should give you some good ideas of where to start.
81. Ghostbusters – Harold Ramis, Dan Ackroyd and Bill Murray (and later Ernie Hudson) team up to fight evil spirits in this comedy blockbuster. Sigourney Weaver also gets to show off a really nice pair of legs.
82. E.T. The Extra-Terrestrial – Steven Spielberg's gentle story about a young boy and a little alien stranded on Earth. I cried like a baby when I saw this as a child.
83. Star Wars – The film which spawned two solid sequels and three really crappy prequels. Luke, Han and Leia try to thwart the evil Empire and Darth Vader.
84. Gone With the Wind – A sweeping romance set against the backdrop of the American Civil War. Starring Vivian Leigh and Clark Gable. The line "Frankly my dear, I don't give a damn," is considered the best movie quote in film history.
85. Jaws – Three men go out in a boat to kill a man-eating shark; only two come back. What happens in between makes for a damn fine adventure film. Robert Shaw is just absolutely awesome as a veteran shark hunter.
86. Wedding Crashers – Owen Wilson and Vince Vaughn like to crash weddings and seduce horny women in this film from director David Dobkin. Watch for Will Farrell as the wedding crashing guru who passes on his mastery of the subject.
87. Spider-Man – Sam Raimi brings everyone's favorite web-head to the big screen, and this turned out to be one of the biggest blockbusters ever. Two blockbuster sequels have followed, and it looks as though another one is on its way.
88. Raiders of the Lost Ark – Steven Spielberg directs the greatest adventure film ever made. Hands down. Without a doubt. I dare you to watch it and disagree with me.
89. The Lord of the Rings: The Fellowship of the Ring – The first and best of the trilogy, The Fellowship of the Ring tells how young hobbit Frodo Baggins ends up trekking to carry the One Ring to Mount Doom. We also get to see a memorable confrontation between Gandalf the Grey (Ian McKellen) and a powerful Balrog.
90. Terminator 2: Judgment Day – With a massive budget and cutting-edge special effects, director James Cameron made a ton at the box-office with this summer blockbuster. But perhaps the biggest buzz of the film was reserved for actress Linda Hamilton, whose buff body was constantly on display.
A List of Good Movies Starring Jimmy Stewart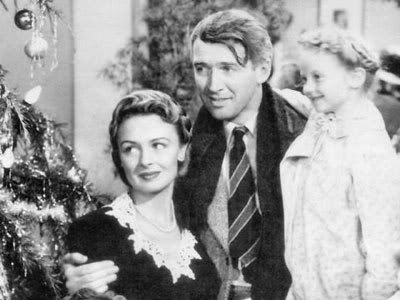 Tom Hanks may be the modern-day everyman in movies, but that title used to belong to Jimmy Stewart for decades. The lanky actor starred in hit after hit, and his acting skills were rewarded with five Oscar nominations (and one win). Even though he's no longer with us, there's no excuse for not taking a look at some of these good Jimmy Stewart movies.
91. The Philadelphia Story – Stewart won the Oscar for Best Actor in this romantic comedy about a socialite (Katherine Hepburn) whose wedding plans are thrown into disarray by the arrival of her ex-husband (Cary Grant) and a charming journalist (Stewart).
92. Rear Window – After breaking his leg, a photographer passes the time by watching his neighbors through his rear window. But things get complicated when he witnesses one of them commit a murder. Classic goodness from director Alfred Hitchcock.
93. Winchester '73 – After winning a prized Winchester rifle, a sharpshooter (Stewart) must track down the man who stole it. As the rifle changes hands, we see the consequences it has for its owners.
94. Harvey – Stewart plays the likable Elwood P. Dowd, a man whose best friend is a six-foot invisible rabbit named Harvey. Is he crazy, drunk, or does the friendly rabbit really exist? Watch this charming comedy classic to find out.
95. It's a Wonderful Life – A small-town banker (Stewart) considers suicide when he believes he has nothing left to live for. But an angel saves his life and shows him how things would've turned out if he'd never been born. A television favorite every Christmas.
96. How the West Was Won – Set during a span of 50 years, this epic Western follows the lives of four generations of a family slowly moving westward. Stewart appears in the first story as a mountain man who saves a group of settlers from deadly bushwhackers.
97. Anatomy of a Murder – A small-town lawyer (Stewart) must defend a soldier against charges of first-degree murder. The establishment wants a conviction, so he has to contend with a high-powered lawyer sent in to help the local district attorney.
98. The Cheyenne Social Club – James Stewart plays an aging cowboy who receives a letter telling him that his deceased brother left him something called The Cheyenne Social Club in his will. When he and a pal (Henry Fonda) travel to see what it is, they learn that the "club" is actually a high-class brothel. Let the hilarity begin!
99. The Man Who Shot Liberty Valance – Stewart plays a tenderfoot lawyer who miraculously kills a notorious outlaw in a gunfight and goes on to great fame. But what really happened is explained as the story progresses. Also starring John Wayne and Lee Marvin.
100. Mr. Smith Goes to Washington – A naïve young man (Stewart) is chosen as the replacement for a deceased U.S. senator. Although he's filled with sense of optimism, the political machine in Washington attempts to grind him down. This was the movie that made Stewart a major star.
As you may have noticed, we're a big fan of good movie lists here at OnlyGoodMovies. Here are a few others you may want to check out:
47 Responses to "A List of Good Movies"
Trackbacks/Pingbacks