Summer Blockbusters 2010
Friday, August 28, 2009 at 10:35 am
Summer Blockbusters 2010. While those words may conjure up far-off visions of Frisbee in the park and picnics with loved ones, keep in mind that 2010 is only four months away. Once it arrives, summer will be just around the corner once again. For that reason, I wanted to take a sneak peek at the leading candidates for summer blockbusters 2010.
The hardest part of this list was figuring out a cutoff date, as the annual summer movie season seems to get longer with each passing year. For many, the summer blockbuster season lasts from Memorial Day weekend to the end of Labor Day, but that doesn't take into account earlier releases like Iron Man (early May of 2008). For the purposes of this article, we'll be looking at potential summer blockbusters 2010 beginning in late April and extending to early September.
Summer Blockbusters 2010 – April Releases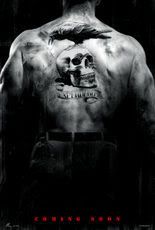 The Expendables
Cast: Sylvester Stallone, Jason Statham, Jet Li, Dolph Lundgren, Terry Crews, Eric Roberts, Mickey Rourke, Steve Austin, Charisma Carpenter, David Zayas, Randy Couture, Lauren Jones, Gary Daniels, Bruce Willis and Arnold Schwarzenegger (cameo)
Expected Release Date: April 23rd, 2010 (Update: This film's release date has been moved.)
Plot: A group of mercs are hired to take down an evil dictator. While a solid premise is always important, this action film is all about the talent arrayed. In one form or another, this film includes many of the biggest action stars to grace the screen over the last 30 years. Just seeing all these guys together for the first time will be a wonderful dose of nostalgia for those of us who came of age in the '80s. Amazingly, Jean-Claude Van Damme was personally offered a role by Stallone, but the high-kicking star from Brussels decided to pass. What the hell was he thinking?!
Wall Street 2: Money Never Sleeps
Cast: Michael Douglas, Shia LaBeouf, Josh Brolin, Frank Langella, Susan Sarandon and Carey Mulligan. Oliver Stone returns to direct.
Expected Release Date: April 23rd, 2010
Plot: Gordon Gekko (Douglas) is out of prison and looking to repair the relationship with his estranged daughter. Along the way, he takes her fiancée (Shia LaBeouf) under his wing, and the two men team up to try and solve a possible murder. Oh, and Gekko warns everyone about the impending economic problems, but nobody wants to listen (the film starts prior to the country's economic bailout). Never ignore Michael Douglas.
A Nightmare on Elm Street
Cast: Jackie Earle Haley, Rooney Mara, and Clancy Brown
Expected Release Date: April 30th, 2010
Plot: The Nightmare on Elm Street series gets a relaunch. Jackie Earle Haley will play Freddy Krueger this time around, a child murderer who returns from the dead to gain his revenge on the children of those responsible for his death.
Summer Blockbusters 2010 – May Releases
Iron Man 2
Cast: Robert Downey Jr., Gwyneth Paltrow, Don Cheadle, Mickey Rourke, Sam Rockwell, and Scarlett Johansson
Expected Release Date: May 7th, 2010
Plot: Picking up six months after the last film left off, Tony Stark (Downey) is trying to cope with revealing his secret identity to the world. Pepper Potts (Paltrow) has a boyfriend, and this only adds to the stress Stark is under. In addition, he must also contend with the villainy of businessman Justin Hammer (Rockwell) and high-tech criminal Whiplash (Rourke).
Shrek Forever After
Cast: (voices) Mike Myers, Eddie Murphy, Cameron Diaz, Antonio Banderas, Paul McCartney
Expected Release Date: May 21st, 2010
Plot: A sinister figure named Rumpelstiltskin tricks Shrek into making a deal which places him in a twisted version of his world where ogres are hunted, Shrek never met Fiona, and Rumpelstiltskin is king. In order to save his friends and reunite with his true love, Shrek must find a way to save the day. Unfortunately, I heard he fails in this task and is tragically eaten by a pack of wild dogs (just kidding).
Sex and the City 2
Cast: Sarah Jessica Parker, Cynthia Nixon, Kristin Davis and Kim Cattral
Expected Release Date: May 28th, 2010
Plot: Does it really matter? Chicks will flock to this film. Can somebody get Sarah Jessica Parker a sandwich? Damn.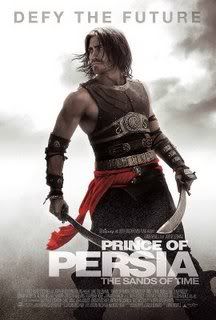 Prince of Persia: The Sands of Time
Cast: Jake Gyllenhaal, Gemma Arterton, Ben Kingsley and Alfred Molina
Expected Release Date: May 28th, 2010
Plot: Dastan (Gyllenhaal) is an urchin adopted by the king to be the next heir (supposedly to prevent his real sons from warring over the throne). When a noble named Nizam (Kingsley) steal the Sands of Time, a powerful object which can control time, Dastan must team up with Princess Tamina (Arterton) to retrieve them. I'm hoping for lots of scenes where Gyllenhaal runs up walls and pillars (a little video game humor for you).
Summer Blockbusters 2010 – June Releases
The A-Team
Cast: Liam Neeson, Bradley Cooper
Expected Release Date: June 11th, 2010
Plot: A group of former soldiers, convicted of crimes they didn't commit, elude the law and help folks in need. If you lock them in a barn, be sure the following items aren't present: arc welder, steel plating, and a bulldozer. If they are, your evil scheme is screwed.
Footloose
Cast: Chace Crawford, Julianne Hough
Expected Release Date: June 18th, 2010
Plot: A musical remake of the Kevin Bacon classic about a young man introducing a repressed town to the joys of dancing. Expect a resurgence in the popularity of Kenny Loggins (one of the signs of an impending apocalypse).
Toy Story 3
Cast: (voices) Tom Hanks, Tim Allen, Don Rickles, Joan Cusack, John Ratzenberger, Ned Beatty and Michael Keaton
Expected Release Date: June 18th, 2010
Plot: When their owner Andy heads off for college, he drops Woody (Hanks), Buzz (Allen) and company off at a children's day care center. Hilarity ensues. This one has summer blockbuster 2010 written all over it.
Grown Ups
Cast: Adam Sandler, Kevin James, Chris Rock, Rob Schneider and David Spade
Expected Release Date: June 25th, 2010
Plot: A group of former high school friends reunite 30 years later when their old basketball coach passes away. They spend the 4th of July holiday at the same lake house where they celebrated their basketball championship as kids, and the laughs and emotions begin to flow. I'm gonna go out on a limb and predict that David Spade's character will be something of a smartass.
The Twilight Saga: Eclipse
Cast: Kristen Stewart, Robert Pattinson, Bryce Dallas Howard and Taylor Lautner
Expected Release Date: June 30th, 2010
Plot: A killer is one the loose in the Seattle area, and Bella Swan (Stewart) once again finds herself in danger. In the third film adaptation of the vampire novels from Stephenie Meyer, Bella must also choose between her love for the vampiric Edward (Pattinson) and her friendship with the werewolf Jacob (Lautner), knowing that either choice could set off a war between the two supernatural races.
Summer Blockbusters 2010 – July Releases
The Last Airbender
Cast: Noah Ringer, Nicola Peltz, Dev Patel and Jackson Rathbone
Expected Release Date: July 2nd, 2010
Plot: Directed by M. Night Shyamalan, this film is adapted from the animated series Avatar: The Last Airbender. The first of a planned trilogy, it revolves around a 12-year-old boy capable of controlling the four elements. Along with a few friends, he must save his planet from the ruthless Firebenders and restore balance to the nations of Air, Earth, Water and Fire. Hopefully, we won't find out that the kid's actually a ghost.
Predators
Cast: Unknown at this time. Robert Rodriguez will produce.
Expected Release Date: July 7th, 2010
Plot: A direct sequel to the original Predator film, this one will concern a group of Earth soldiers stranded on the Predator homeworld and fighting for their lives.
Despicable Me
Cast: (voices) Steve Carell, Miranda Cosgrove, Dana Gaier and Elsie Fisher
Expected Release Date: July 9th, 2010
Plot: A computer animated film with Steve Carell providing the voice of a supervillain who wants to steal the moon. His plans may be disrupted, however, by three orphan girls who look at him as potential father material.
Inception
Cast: Leonardo DiCaprio, Ken Watanabe, Joseph Gordon-Levitt, Cillian Murphy, Marion Cotillard, Ellen Page and Michael Caine
Expected Release Date: July 16th, 2010
Plot: It's reported to be a "contemporary sci-fi actioner set within the architecture of the mind." The budget is reported at $200 million, so I hope they get a bit more specific in the coming months. I also hope they get a better marketing campaign, as the first Inception trailer sucked.
Little Fockers
Cast: Ben Stiller, Robert De Niro, Owen Wilson, Teri Polo
Expected Release Date: July 30th, 2010
Plot: The cast of the previous two Focker movies return, this time comically dealing with themes such as divorce and death. Sounds pretty bleak, but I'm certain Stiller and company will find a way to make it work. After all, we're talking about the guy who made runway modeling seem humorous.
Summer Blockbusters 2010 – August Releases
Resident Evil: Afterlife
Cast: Milla Jovovich
Expected Release Date: August 27th, 2010
Plot: Not much is known at this point, except that this film is supposed to have the biggest budget of a Resident Evil movie so far, and it's intended to launch a whole other trilogy. Both Alice (Jovovich) and her clones are expected to return. Personally, I thought the last film was awful, but they continue to make a killing at the box office.
Summer Blockbusters 2010 – September Releases
Red Dawn
Cast: Chris Hemsworth, Josh Peck, Adrianne Palicki, Isabel Lucas, Josh Hutcherson and Connor Cruise (the adopted son of Tom Cruise and Nicole Kidman)
Expected Release Date: September 24th, 2010
Plot: Wolverines! This remake of the 80's classic pit's a group of high school students against invading forces from China and Russia. Let's see how Hollywood can f**k this one up.
Potential Summer Blockbusters
A release date hasn't been determined for the following films, so they all have the potential to be summer blockbusters for 2010.
Conan – Rebooting the franchise. No Grace Jones this time around.
Kick-Ass – A kid decides to become a superhero, despite the fact that he has no powers. (Update: Releases on April 16th, 2010)
Machete – "They just f**ked with the wrong Mexican."
Scream 4 – The cast returns, and so does Ghostface.
The Strangers 2 – Surely Liv Tyler has learned to avoid isolated locations?
Straw Dogs – Remake of the Sam Peckinpah classic.
The Three Stooges – This project has suffered from a number of delays.
Tron Legacy – The sequel to the 80's classic from Disney. Even Jeff Bridges is back. (Update: Releases in December of 2010)
Also recommended:
11 Responses to "Summer Blockbusters 2010"
Trackbacks/Pingbacks