Best Black Comedy Movies – Pt. 1
Friday, September 4, 2009 at 8:54 am
When someone mentions the best black comedy movies, they may mean films starring Richard Pryor or Eddie Murphy, or they might be talking about movies which put a humorous spin on subjects like death, illness, etc. For the purposes of this post, we'll be talking about the former.
Often filled with good music and plenty of eccentric characters, the best black comedy movies can have a lasting cultural impact (just look at the Dolemite films). And while their primary function is to make you laugh, don't be surprised if a few social messages get slipped in there, as well. Maybe Norbit was deeper than I thought (then again, maybe not).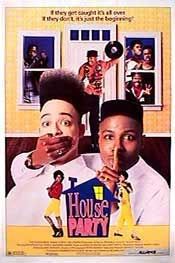 House Party (1990) – Hip hop duo Kid n' Play star as a couple of good-natured kids looking to have some fun while Play's parents are out of town. Naturally, Play decides to throw a house party, but things get pretty crazy from there thanks to local bullies and overprotective parents. Originally intended as a star vehicle for DJ Jazzy Jeff & The Fresh Prince, the film also stars Martin Lawrence, Tisha Campbell and Robin Harris.
I'm Gonna Git You Sucka (1988) – Keenan Ivory Wayans wrote and directed this loving parody of the blaxploitation genre, and it stars such veterans of the genre as Jim Brown, Bernie Casey, Antonio Fargas and Isaac Hayes. Also keep an eye out for much younger versions of Chris Rock and Damon Wayans. The actual plot centers around a soldier named Jack Spade (Wayans) who returns to his old neighborhood only to find out that his brother has died due to "OG" ("Over Gold," meaning too many gold chains around his neck). Filled with rage, Spade vows to get revenge against the white villains responsible for shipping so many gold chains into the ghetto.
Car Wash (1976) – Richard Pryor has a memorable role, and George Carlin makes an appearance as a cabbie. Other cast members in this film, which deals with a "day-in-the-life" at an L.A. car wash, include Bill Duke, Franklyn Ajaye, Ivan Dixon, Darrow Igus, James Spinks, Antonio Fargas and Melanie Mayron. While not a huge hit at the box office, Car Wash has since generated a loyal following, and its soundtrack yielded three Top 10 hits on the Billboard R&B charts.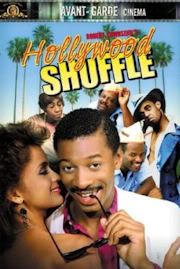 Hollywood Shuffle (1987) – A black actor named Bobby (Robert Townsend) wants to make it big, but is he willing to play insulting and stereotypical roles in order to do so? Besides the moral dilemma, there's a lot of funny stuff going on in this indie film directed by Townsend and co-written by Keenan Ivory Wayans, as it skewers Hollywood movies every chance it gets (with film parodies such as Attack of the Killer Street Pimps and Chicago Jones and the Temple of Doom).
Uptown Saturday Night (1974) – Sidney Poitier, Bill Cosby and Harry Belafonte team up in this film about a man who gets robbed and realizes that the thieves took his winning lottery ticket. From there, he has to try and get it back by interacting with everyone from mob bosses to crooked politicians. Poitier also directs. If you like this one, be sure to check out Let's Do It Again (1975) and A Piece of the Action (1977), both of which are considered part of a film trilogy starring Poitier and Cosby.
Friday (1995) – Ice Cube and Chris Tucker star as a couple of 420 fans who have until 10pm on Friday night to pay a local drug dealer $200. Other stars include Bernie Mac, Nia Long, John Witherspoon and "Tiny" Lister Jr. One of the best black comedy movies to come out in recent years.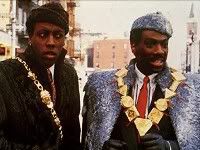 Coming to America (1988) – Eddie Murphy stars as an African prince who comes to Queens to find his future bride. Lots of culture shock, but Murphy's character simply soaks it all in with a huge grin. John Amos is hilarious as the owner of a shameless McDonald's knock-off, and keep an eye out for Samuel L. Jackson in an early role as an armed robber. Another comedic homerun from director John Landis.
Beverly Hills Cop (1984) – Eddie Murphy stars as a smartass Detroit cop who ventures to Los Angeles to try and solve the death of a friend. This brings him into conflict with the more proper cops of Beverly Hills, but Axel Foley's fast mouth and charm eventually win them over. Plenty of memorable music, including keyboards from Jan Hammer and "The Heat is On" by Glen Frey. The film made Murphy a star around the world, and it finished second only to Ghostbusters at the American box office that year.
The Bingo Long Traveling All Stars and Motor Kings (1976) – A talented Negro League player (Billy Dee Williams) is tired of the poor treatment by his boss, so he recruits a bunch of his fellow players (including Richard Pryor and James Earl Jones) to barnstorm across the country playing baseball. If you're looking for a sports film mixed with a black comedy, you might want to give this John Badham film a look.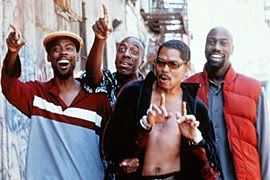 Pootie Tang (2001) – The character of Pootie Tang was first created on The Chris Rock Show, but he soon made his way to the big screen as a belt-wielding, crime-fighting black man. Bizarre humor abounds, and Pootie's speech is absolutely unintelligible to everyone except the characters in the film (even Bob Costas can understand him). My favorite scene involves a flashback showing how Pootie's father (Chris Rock) died at work after being assaulted by an escaped gorilla.
Barbershop (2002) – Ice Cube stars in this black comedy about a Chicago barbershop and the cast of characters which frequent it. Other cast members include Anthony Anderson, Eve, Michael Ealy, and Cedric the Entertainer.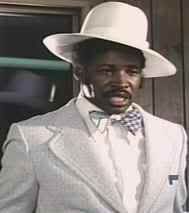 Dolemite (1975) – Part comedy and part crazy-ass action movie, Dolemite has left an indelible impression on black culture over the generations. Comic Rudy Ray Moore plays Dolemite, an unbeatable urban hero who's a master of karate and seducing the ladies (even white women can't resist him). Keep an eye out for Creeper, a memorable character also known as The Hamburger Pimp. If you find the film funny, be sure to check out the 1976 sequel, The Human Tornado.
Saturday Night Live – The Best of Eddie Murphy – While it's not an actual movie, I'd be negligent if I didn't mention this excellent compilation of Eddie Murphy skits from his days on Saturday Night Live. From Buckwheat being assassinated to the "James Brown Celebrity Hot Tub," I defy anyone to watch this and not long for the days before Murphy started making "family friendly" films.
Thanks for joining us, and be sure to stay tuned for Part 2 of Best Black Comedy Movies. In that post, we'll be examining the other kind of black comedy, including films such as Heathers and Dr. Strangelove.
Also recommended:
9 Responses to "Best Black Comedy Movies – Pt. 1"
Trackbacks/Pingbacks